Dopplehangers

AURA OF DECISION
Anonymous
16" x 20", acrylic on art board
Purchased at a thrift shop in Boston, MA
September 2014
A doe-eyed beauty resembling Molly Ringwald glows with anxiety as she balances the influences of a sinister crone and a singularly unattractive cherub.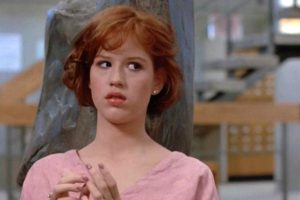 This work is reminiscent of another in the MOBA collection: GINA'S DEMONS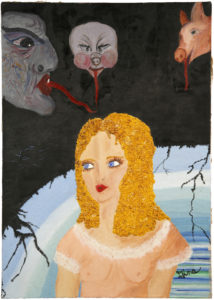 PRESIDENT CLINTON
Jane Doyle
24" x 18", acrylic on canvas board
Donated by Cathy Soderquist
July 2013
White-knuckled Bill Clinton is portrayed furtively glancing away from the viewer. The artist's rendition of the president's tie offers a clue into the source of his tension.


INAUGURATION DAY 1961
Mark Finley
36" x 30", acrylic on canvas
Donated by Joe Donovan
The president's father beamed with pride on that cold, windy day when his son, looking eerily like the future King of Pop, ignored the snow piling up on his face and suggested we ask not what our country could do for us, but what we could do for our country.

This painting was clearly inspired by this photograph:


From:
Museum of Bad Art: Masterworks

, by Michael Frank and Louise Reilly Sacco




PRESIDENT OBAMA
Andrea Estrada, 2009
28" x 14", photographs and oil on canvas
Donated by the artist
May 2011
Joining David Palmer (24) and Tom Beck (Deep Impact), Barack Obama figures prominently among the pantheon of 21st Century African-American Presidents of the United States.


OH JACKIE!
Jane Doyle
24" x 18", acrylic on canvas board
Donated by Cathy Soderquist
July 2013
Famous for her meticulous attention to detail in her wardrobe, the glamorous former first lady wears a dress that perfectly matches the curtain and chair in this loving portrait.



GEORGE AND JACKIE
Dr. Yadviga Doumont Halsey
13" x 11", acrylic on masonite
ex. coll. Margaret Sherman, Seattle, WA,
by descent to her sister Laura Sherman, Cleveland, OH.
Donated April 2017

The former First Lady gazes flirtatiously at the Father of our Country in this imaginary double portrait.


MARY TODD LINCOLN
Frank B. Oldfield
25" x 31", acrylic and plastic on lace
Donated by the artist
The texture of the lace lends a luster to the complexion. Careful placement of Christmas poinsettias adds an Easter Island element to this remarkable portrait of the sixteenth president's wife. A painting that could have changed the course of the Civil War. 

Painted layer by layer on four sheets of lace and adorned with previously used holiday decorations, this painting was a favorite of the artist. Mr. Oldfield presented the work as a gift to a friend and was saddened when it was returned, unwanted. Upon hearing of MOBA and its resolve to provide a home for spectacular and unwanted pieces of art, he was thrilled. "I love it, I would never hang it on my wall, and it seems I can't give it away. Then I heard about MOBA and I rejoiced that there is a place where my painting will be seen and celebrated." 


ELVIS DESCENDING A STAIRCASE
Thom Donovan
16" x 12", acrylic on velvet
Donated by the artist
September 2009
Employing materials often associated with kitsch, the artist presents a variation on a theme by Marcel Duchamp, reflecting the steady decline of an American legend.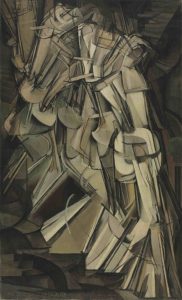 THINK AGAIN
Richie
Acrylic on canvas
Acquired from trash in Boston, MA
1996
This disturbing work "makes an offer you can't refuse". The chilling, matter-of-fact manner in which the subject presents the severed head to us is a poignant reminder of just how numb we have become. The understated violence implicit in the scene speaks volumes on our own desensitization, our society's reflexive use of force, and the artist's inability to deal with the hindquarters of the animal.

There has been some speculation that this is a portrait of Disco Diva Donna Summer.


It is more likely that the inspiration for THINK AGAIN was MY PRIDE, a print by Etienne Roth from the 1960s
.



WOMAN AT HER LEISURE
L. Kolton
24" x 30", oil on canvas
Purchased at a thrift store in Somerville, MA 
and donated by Erika Tarlin
December 2009
Surrounded by soft drapes, flowers, and a bowl of fruit, a comely woman wearing a loosely tied robe demurely blushes as she reads what may be a steamy romance novel. Further examination may reveal that this is a painting of Governor Sarah Palin perusing one of the various news magazines she reads regularly; the names of which she famously failed to remember.

Below is a photograph of Mrs. Palin when she was a Wasilla city councilwoman. The magazine on her desk is the March 1995 edition of The New American, published by the John Birch Society.

 
© Heath Family, via Associated Press


RAQUEL
W. Middleton (East Malverne, Australia)
14" x 10", oil on art-board
Purchased at a "wrecker's yard" in Melbourne, Australia
and donated by Michael Wood
July 2015
The artist attempted to capture the ethereal beauty of Raquel Welch and clearly, in curatorial parlance, nailed it (see photo below).
.

photo © Terry O'Neill


JAZZ HANDS
Linda James (1987)
30" x 24", acrylic paint and mold on art board
Donated by the artist
March 2014
In spite of her unfortunate haircut which was fashionable at the time, Liza Minnelli's remarkable stage presence at the peak of her career is evident in this portrait. What appears to be chest hair on the pop icon is actually mold. The artist believed her inexperience with paint and brush caused her to miss the mark, so she stored her painting in a damp garage for twenty-seven years.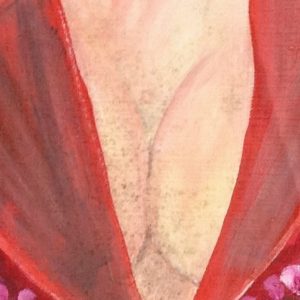 WOMAN WITH GUITAR
Jane Doyle (1992)
18" x 14", acrylic on canvas board
Donated by Cathy Soderquist
July 2013
A pensive young woman clearly has an intimate relationship with her guitar. Curators believe she might be Scottish singing sensation Susan Boyle.



THE OSMONDS
Joan Paulsen (June 1977)
11" x 14", acrylic on canvas
Purchased at a thrift shop in Cedar Rapids, IO and
donated by Schulte & Swann
(KZIA Radio, CEDAR RAPIDS, IO)
January 2015
The artist used the written word as well as her paint set in this homage to one of the most talented brother/sister acts in show business. Teenagers at the height of their fame in 1977, Donny and Marie wear matching clothes, hair, and smiles; a little bit country, a little bit rock and roll.


Photo by: R. Toraitis/Globe Photos, Inc.


MAN IN THE MIRROR?
Geraldine "Jere" Deuro, 2009
16" x 12", oil on canvas
Donated by Jason Deuro, son of the artist 
August 2010
His eyes closed and long hair blowing in a wind-machine generated windstorm, the late Michael Jackson exudes emotion in this lovingly executed portrait. It is difficult to ascertain which, or whose, hand is holding the microphone in this heartfelt performance.


GRAY CUBIST WOMAN
Anonymous
30" x 24", oil on canvas
Purchased at a thrift store in Boston, MA
May 2003
Using monochrome neo-cubist technique, the artist presents us with a portrait of a sophisticated feminine beauty simultaneously reminiscent of young Lauren Bacall and Dolly the Sheep.


From:
Museum of Bad Art: Masterworks

, by Michael Frank and Louise Reilly Sacco


NATTY DREAD
G.P.
36" x 24", acrylic on canvas, mink tail
Rescued from curbside trash in Somerville, MA
and donated by Amy Russell
February 2015
In light of Bob Marley's strict vegetarian lifestyle, the artist made an ironic decision to lively up the reggae idol's dreadlocks with the tail of a small mammal.


PABLO PRESLEY
Bonnie Daly
19.5" x 11", acrylic on paper
Donated by Garen Daly
April 1994
A refreshing multicultural treatment of one of the twentieth century's most beloved icons.

MOBA curators contrast this work with VELVET ELVIS, a work that is more suited for the Museum of Questionable Taste, the International Schlock Collection, or the National Treasury of Dubious Home Decoration.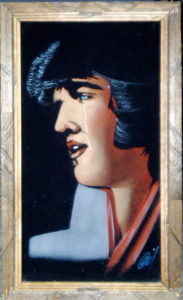 YELLOW AND BLUE PRINCE
Franny (September 1991)
18" x 24", oil on canvas
Purchased at a thrift store in Boston, MA
July 2006
This portrait works both as a full-face portrait of the Purple One and as a profile view. Franny spared no paint in this work which brings to mind the work of Vincent Van Gogh in his LSD period.

From:
Museum of Bad Art: Masterworks

, by Michael Frank and Louise Reilly Sacco, Ten Speed Press

COULDA BEEN MARILYN TODAY
Roger Hanson, 2003
20"x 16", acrylic on canvas
Donated by the artist
A little too old to have hair so blond and lips so red. The darkness rises and threatens to overwhelm.

Are those fading dreams around her?

Watch the MOBA Curator talk about this painting.


MINI MARILYN EN POINTE
Anonymous
48" x 30", oil on canvas
Purchased at a thrift store in Boston, MA
June 2010
This portrait of American film icon Marilyn Monroe was clearly inspired by Philippe Halsman's dynamic "Jumpology" photographs.
The painter may have sought to improve upon the representation by reversing and intensely colorizing the image. While the repositioning of her feet does not take away from her joyous abandon, it helps portray Miss Monroe as a diminutive yet zaftig ballerina in mid-pirouette.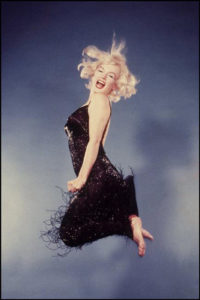 photo by Philippe Halsman

Watch the MOBA Curator talk about this painting.


PRESIDENTIAL COIFFURE
Emma Donaldson
20" x 16", acrylic on canvas
Donated by the artist
July 2018
President Donald Trump and Dear Respected Comrade Kim Jong Un are both known for their distinctive hairstyles. The artist portrayed them with similar hairdos in this double portrait. Perhaps she was influenced by another work in the MOBA collection: COULDA BEEN MARILYN TODAY.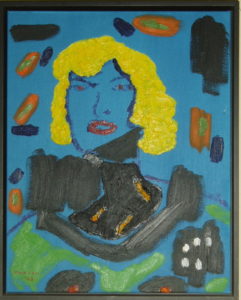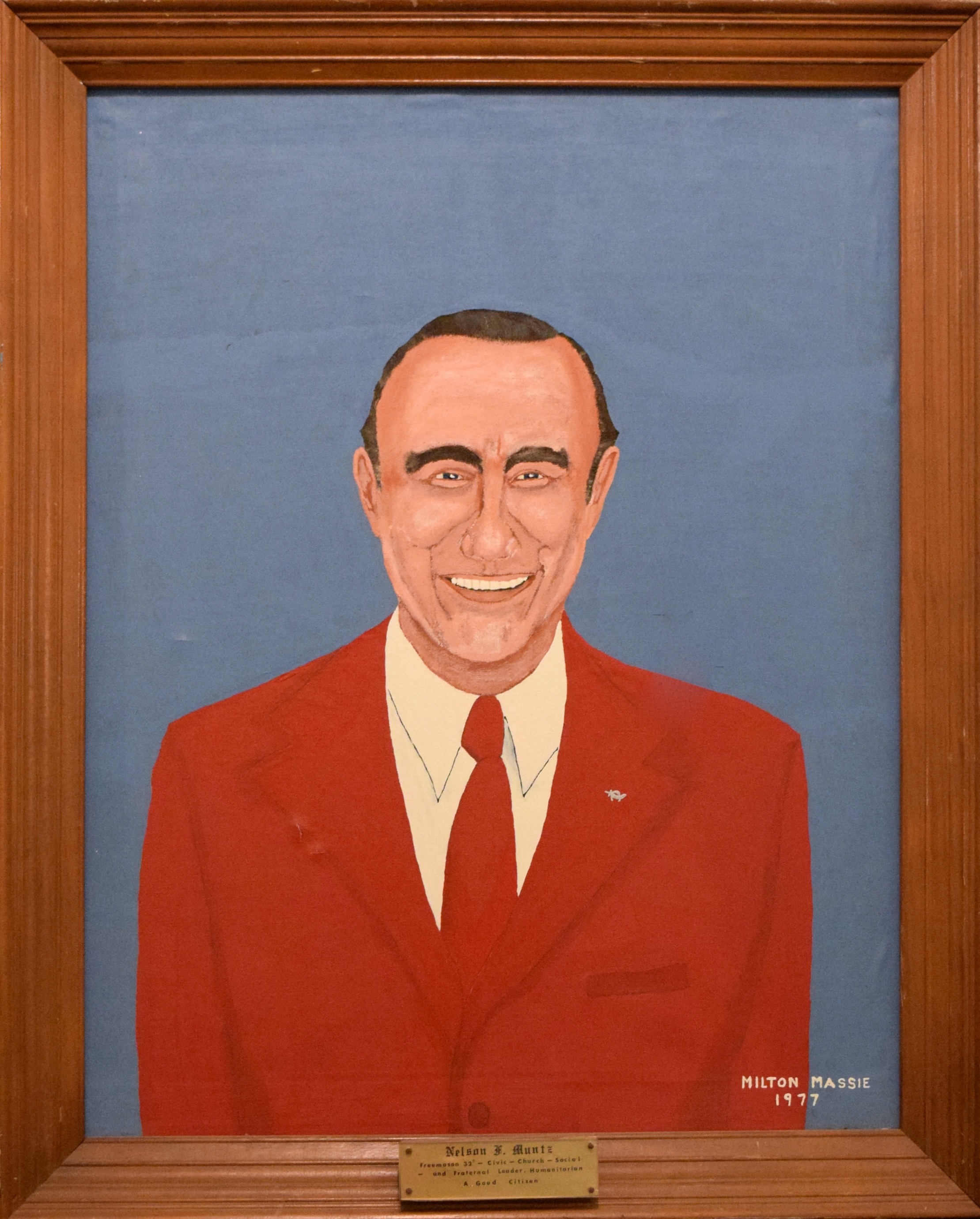 NELSON F. MUNTZ
Milton Massie, 1977
30" x 22", oil on canvas
Purchased in a thrift store in Cincinnati, OH and 
donated by Bob Mousaian
March, 2009
At first glance this appears to be a portrait of Mr. Nelson F. Muntz, a civic, church, social, fraternal and leader painted by a Milton Massie in 1977. MOBA curators believe it may actually be a portrait of President George H. W. Bush, who served as Director of the Central Intelligence Agency from January 30, 1976 to January 20, 1977 and may have used Nelson F. Muntz as a clandestine alias.

There is a character named Nelson Muntz in the Simpsons TV show; he is a bully, former nemesis and later a friend of Bart.